Quote:
Originally Posted by
Kokanee
maybe if you use a tan basecoat, otherwise it'll be wayyyy too dark.
Quote:
Originally Posted by
danhay
I shot this photo at an open day a few years ago: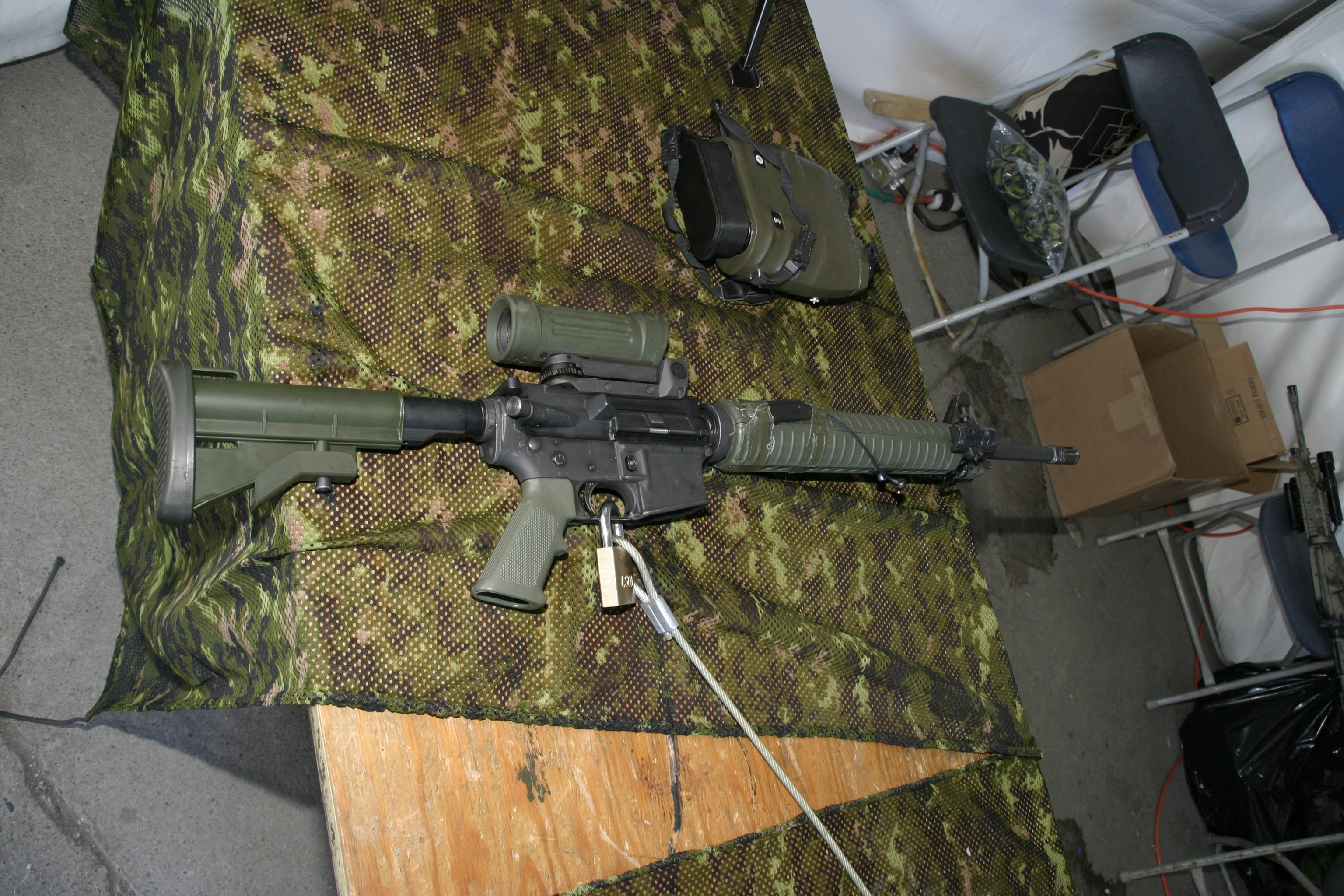 As you can see, there are four different shades of green furniture on the C7A2 in the photo. The CADPAT cam mesh thing in the background is pretty much the same colour as a brand spanking new set of CADPAT combats (I mentioned this to give you a reference point for the colour).
It's also worth pointing out that the rifle does not have the ambidextrous controls or the extended charging handle latch. The is proof that the modifications were not universally implemented.
I believe this rifle was 'owned' by the PPCLI (that's what I was told). It was photographed at a Calgary Stampede display put on by members of the Calgary Highlanders, KOCR, LdSH (RC) and the PPCLI.
Thanks everyone for your input.
Guess this confirms my assumption that there was no specific color used.
Thanks alot for the photograph as well.
the reference to new CADPAT is really handy.
Now I've already found the following
set
.
would you reckon it's a good idea to try and get that imported or should I just try and get some repro stuff and spray paint those.
The price difference doesn't seem too big.
I'm not planning on buying a m16 replica because I'm going to replace the internals completely anyway and this way I won't have to compromise on parts.