Quote:
Originally Posted by
Pvt Vince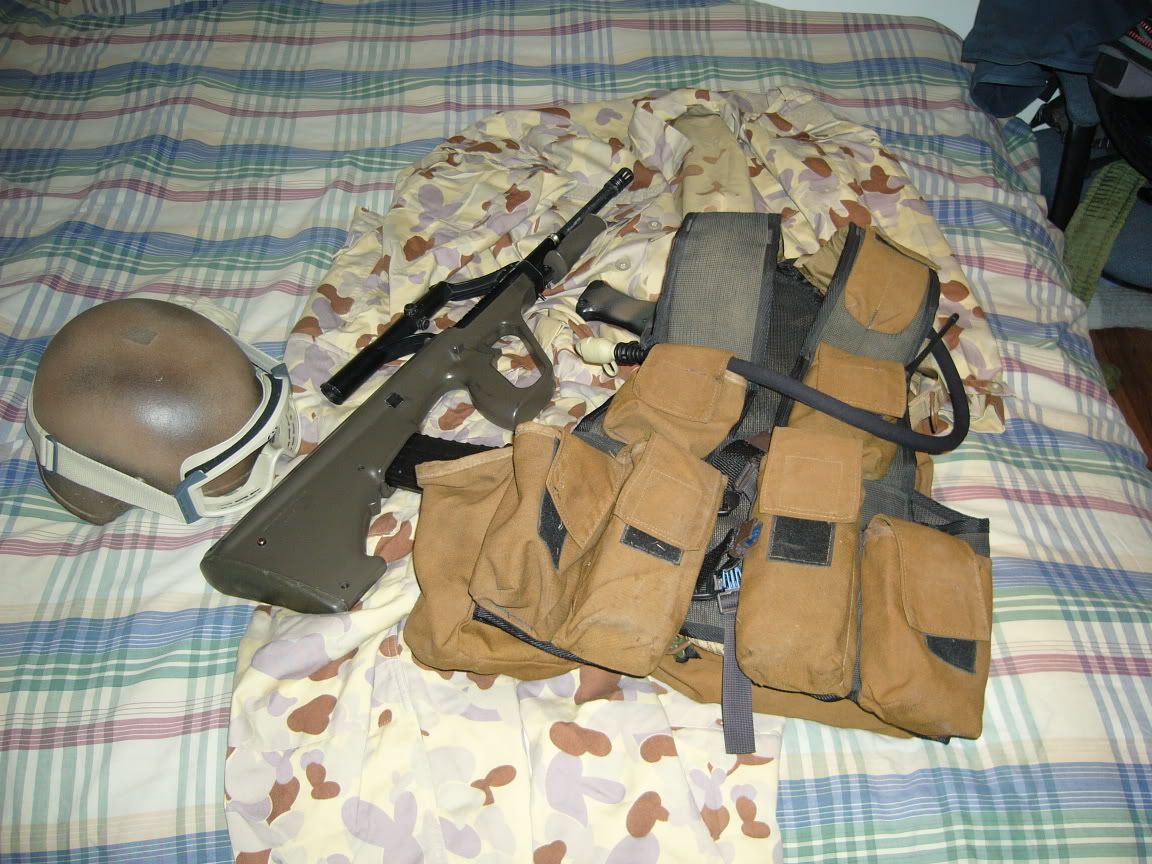 My Aussie kit
2nd pattern desert shirt and trousers
issue SAAV vest (with Land 125 it's a bit outdated but I heard diggers used this type of vest)
replica MICH
ESS profile
and of course, an AUG
Hi Pvt Vince,
your items is in 3th pattern (2nd pattern have ligth blue and not violet spot) MKIII uniform.
Issue SAAV vest is not use now, the last photo that i see about australian soldier with this vest is when go on Timor (there are other photos but vest is DPCU copy and usualy soldiers is in airforces).
Good paint job for your helmett......like in some photo.
i have see more photos with ESS but only in black version..... i think also that someone use tan version too.
About Steyr, like me you can only pray that someone make rigth Australian A2 conversion kit......
McTAZ