The closest guy to the camera. Could he be CANSOF?
(Picture from this week's attacks in Kabul)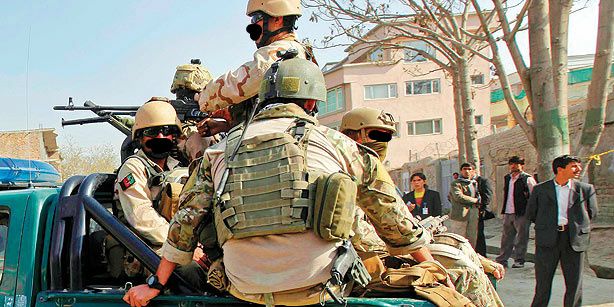 MICH with ratchet mount, VIP, 226, HPC.... dunno, but these are all things used in CANSOF. No proof of MultiCam yet, but it would make sense if they did.
I'm aware most of our forces pulled out of Afghanistan, only a couple (in the few hundreds, I believe?) left for training. I can't say I'd be surprised to see some CANSOF elements still there punching terrorists in the face with 5.56.
In any case, it clearly ain't US SOF.