A few weeks ago, I started studying colonial history of Africa after touching on the subject during a lecture in one of my class'. Being of Rhodesian decent, it instantly spurred interest and I spend half a day at RMC's library looking through history books.
I decided that I would build myself a kit based on ether the civil wars of Congo or Angola. The thread on african mers over on Arnies has a great plethora of information that I used to base myself.
If people would like me to post up some more information of these wars, I will be more then happy to do so.
I hope this thread sparks the interest of others. African history is not very well know and is not really taught in our Western Centric schools.
Anyway, on to pictures!
Here are some pictures that I will be using to build my impression: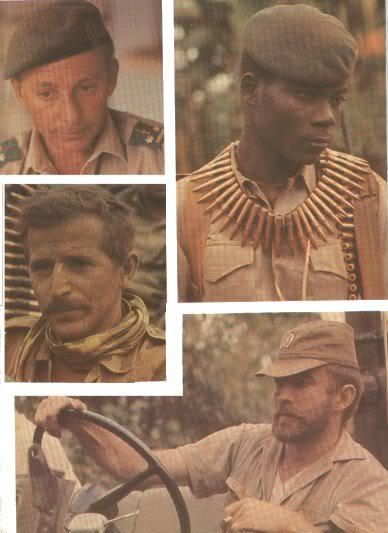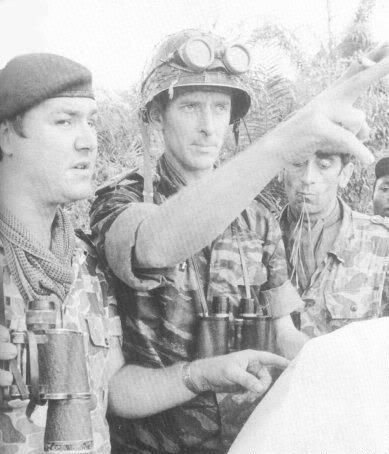 Not the easiest impression to build, compared to my last SEALs one.
I will post more pictures as I update my kit list:
Oct 24, 2009:
Portuguese Lizard Pattern top, 1954 vintage
British GS (General Service) Combat pants, 1963 issued
Oct 26, 2009
Chicom arrived. First time that I have owned one, its nice, but probably not going to be on my final look, but can use when want to go lighter.
Sexy time =D Two smocks and two pairs of pants. Both on their way. My teammate is buying the set so that I have two partners!
Soon to arrive:
Full British Pattern 58 webbing
Belgian Moon and Balls pattern Denison smock (or could be a Brushstroke one, have to verify with my Belgian contact)
Portuguese Lizard tops, smock, bush cap and pants